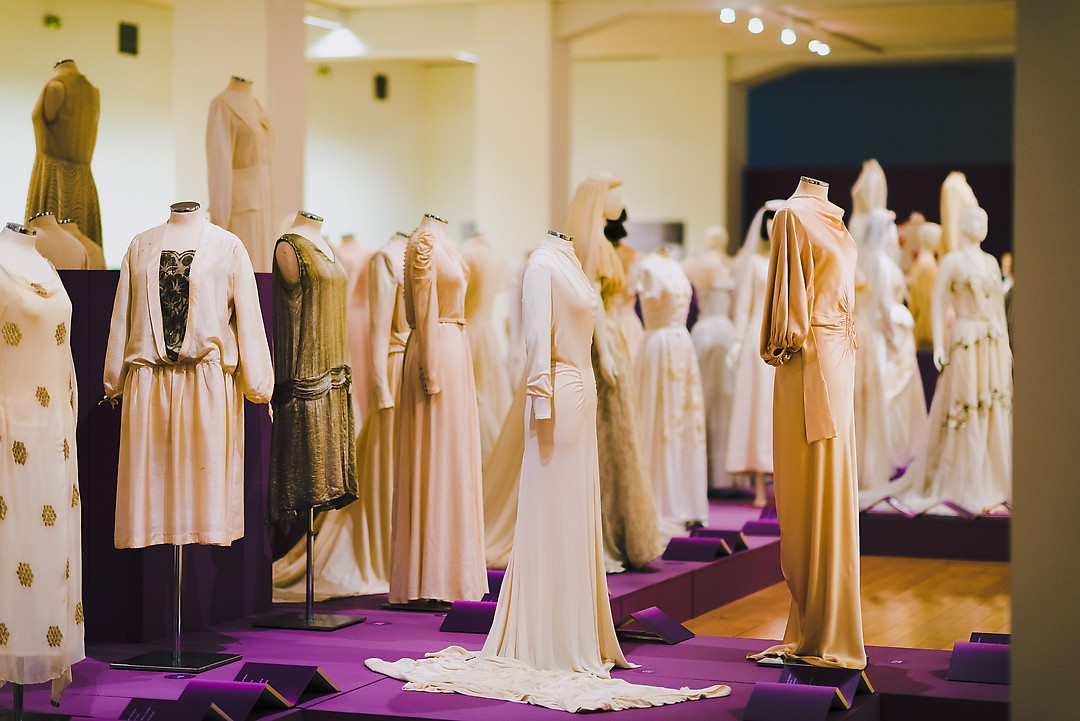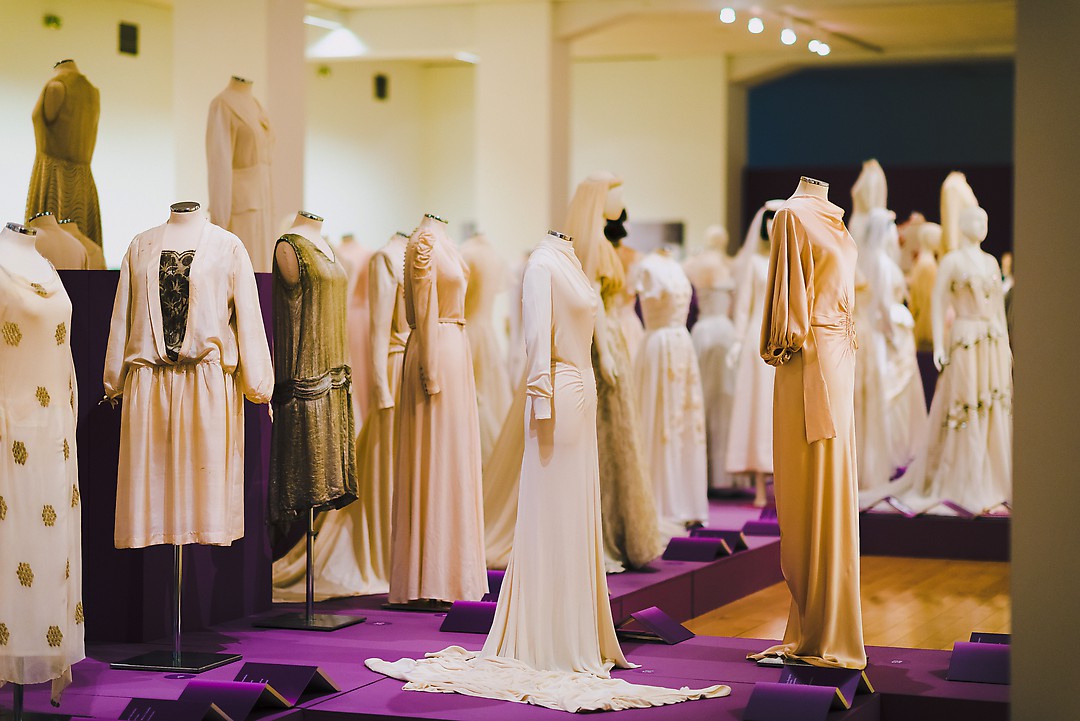 "Brides. Tradition and fashion in Greece" was an exhibition that took place in Benaki Museum (Peiraios 138) at 2015, in Athens-Greece.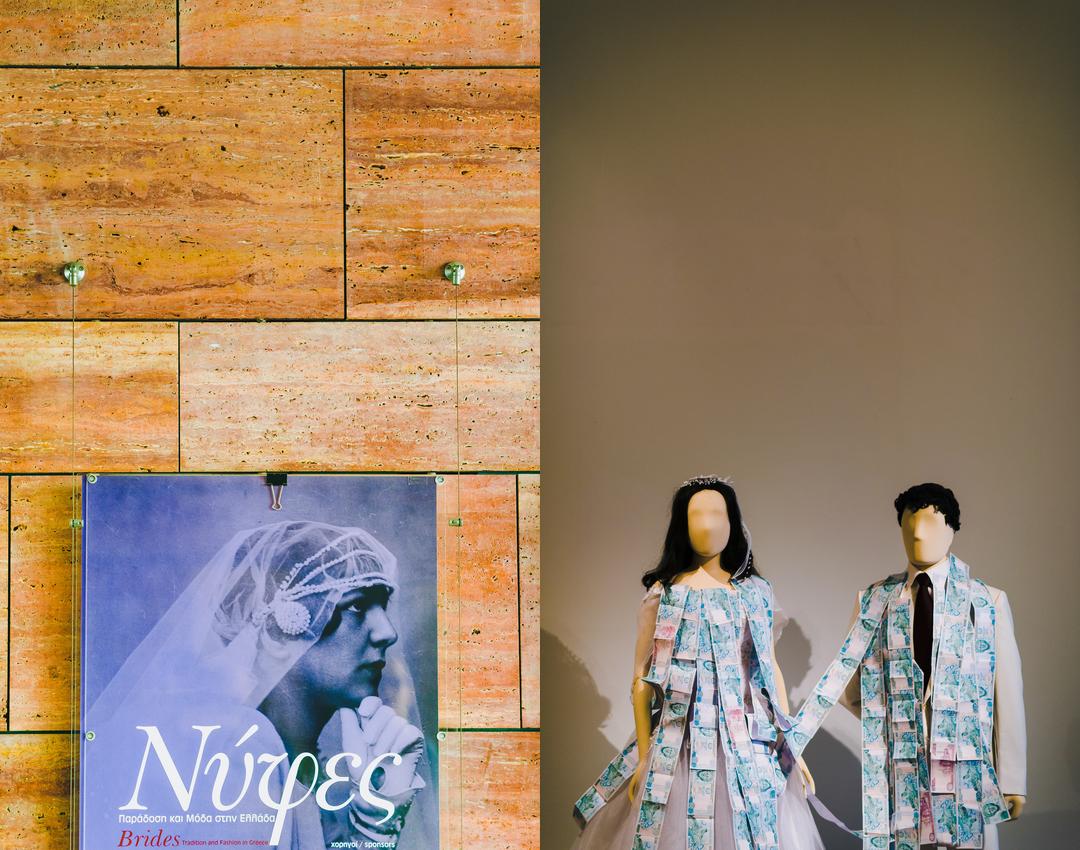 The exhibition consisted from bridal dresses accompanied by useful information about customs in Greece of the 20th century.  Fashion and tradition in an open dialogue with the aspect of art, since most of these gowns were excellent samples of design and underlined  the unique characteristics of the era they represented and consequently it's fashion.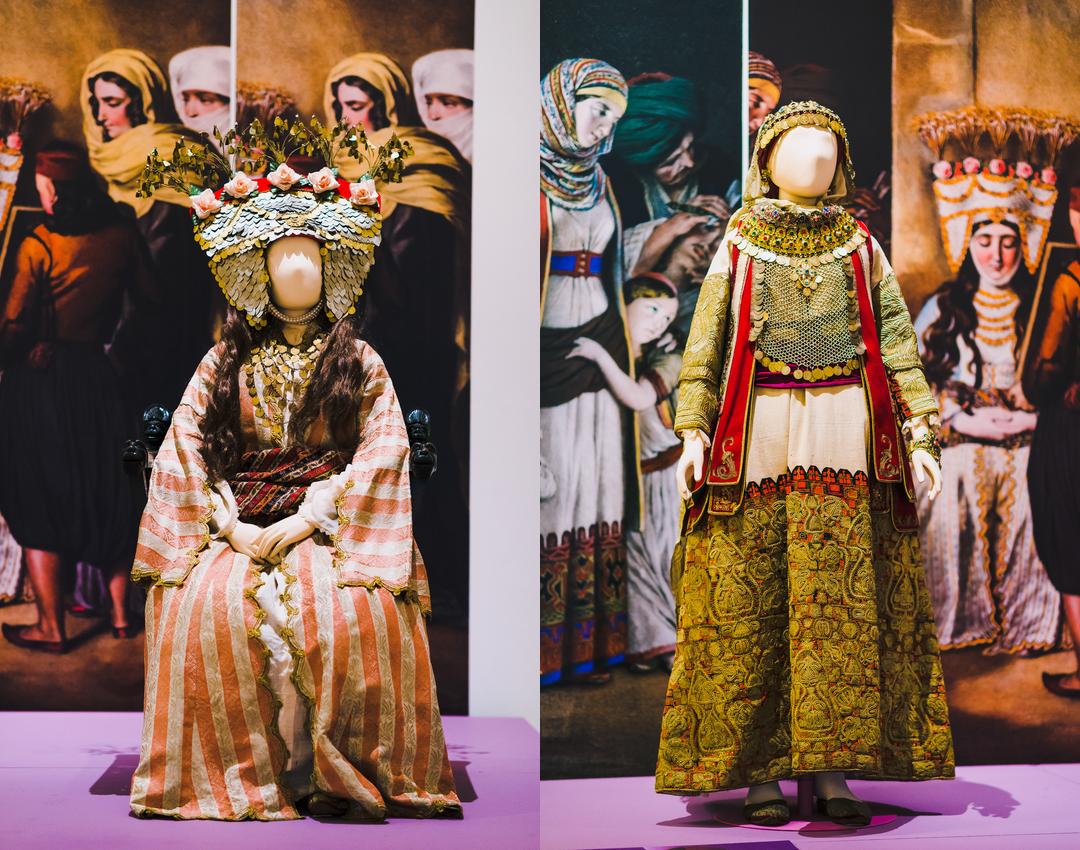 But what would we think if we closed our eyes and imagined a bridal gown, what would we see? The majority of us would thing of pearls and laces, happy faces, stylish people wearing their festive moods, desirefull luxury garments, exquisite statement pieces, unique items of art and design, nice feelings, relatives and friends, tearful from happiness, promises of a bright future! That is the item's stereotype. The  first reading.
Ηowever each item is accompanied by contextual material that traces it's origin back to historical archetypes and also connotations.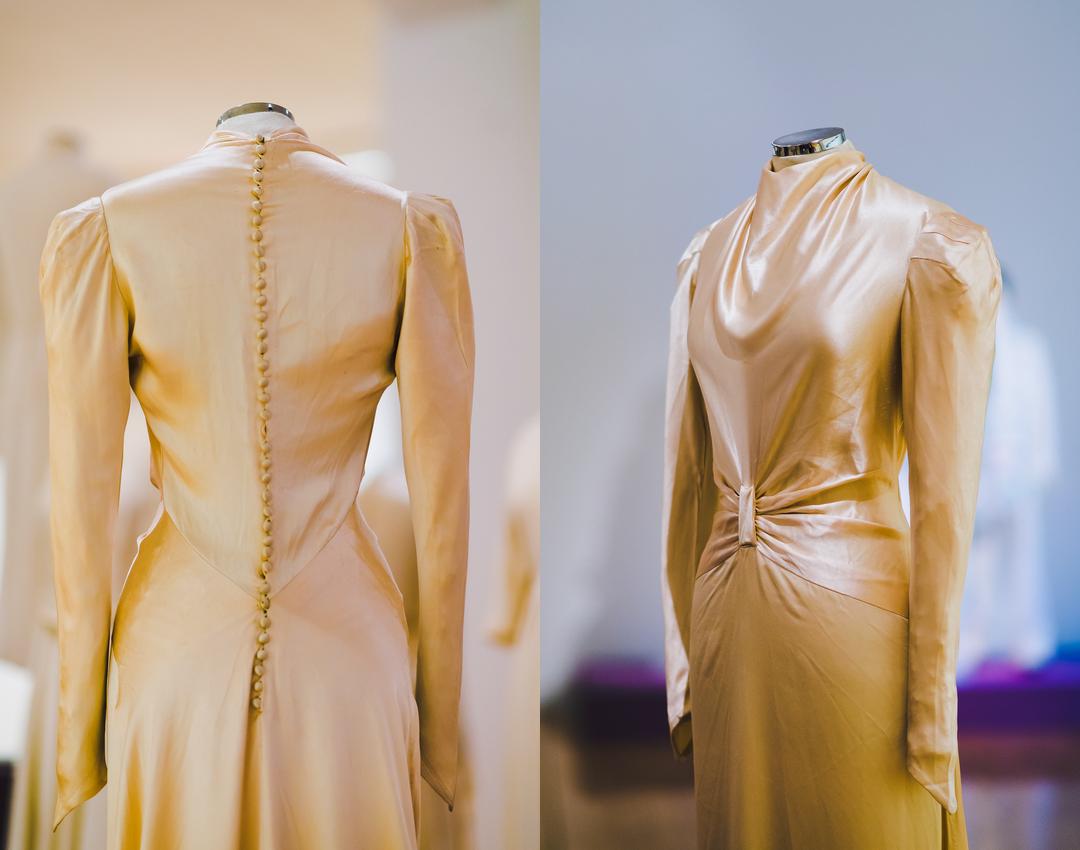 Personally speaking, the exhibition gave me various measures of ambivalence and longing to absorb it into the realm of art and the same time to the interpretation of a widest context.
It was indeed a privileged thematic exhibition, in which objects became portals to a deeper understanding of the world in all political, sociological, cultural, economic, philosophical aspects. In other words, in all it's systemic-complexity, without sacrificing the aesthetic consideration.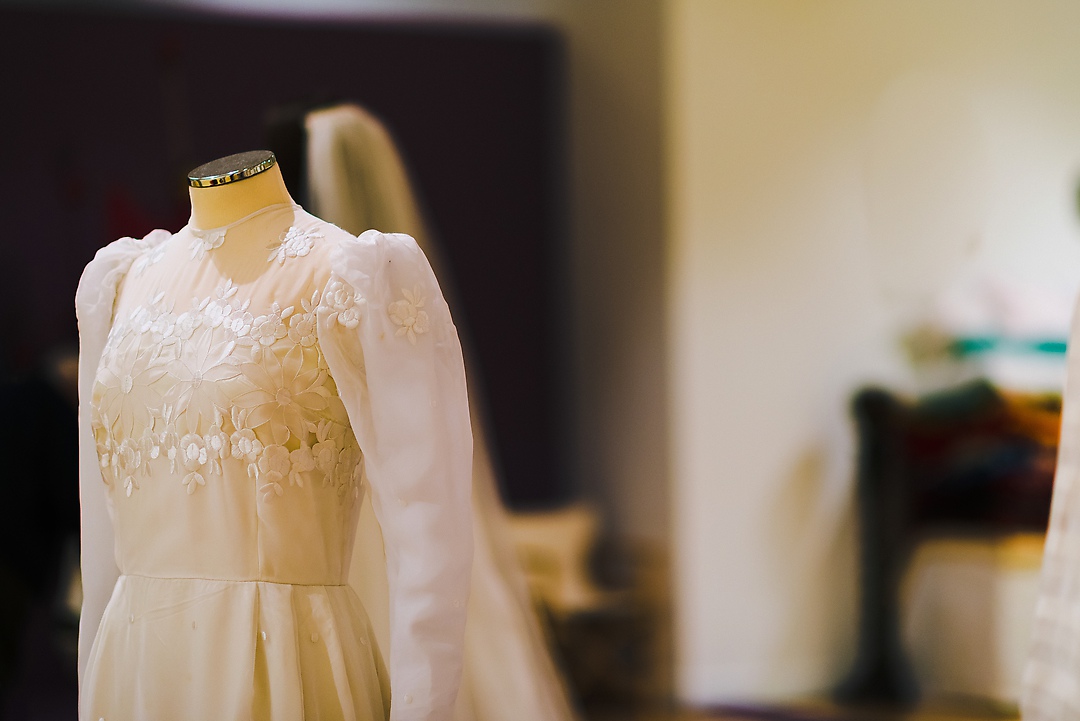 Fabulous, statement pieces of design and still with an intense social context, present, multidimensional and continuous through time.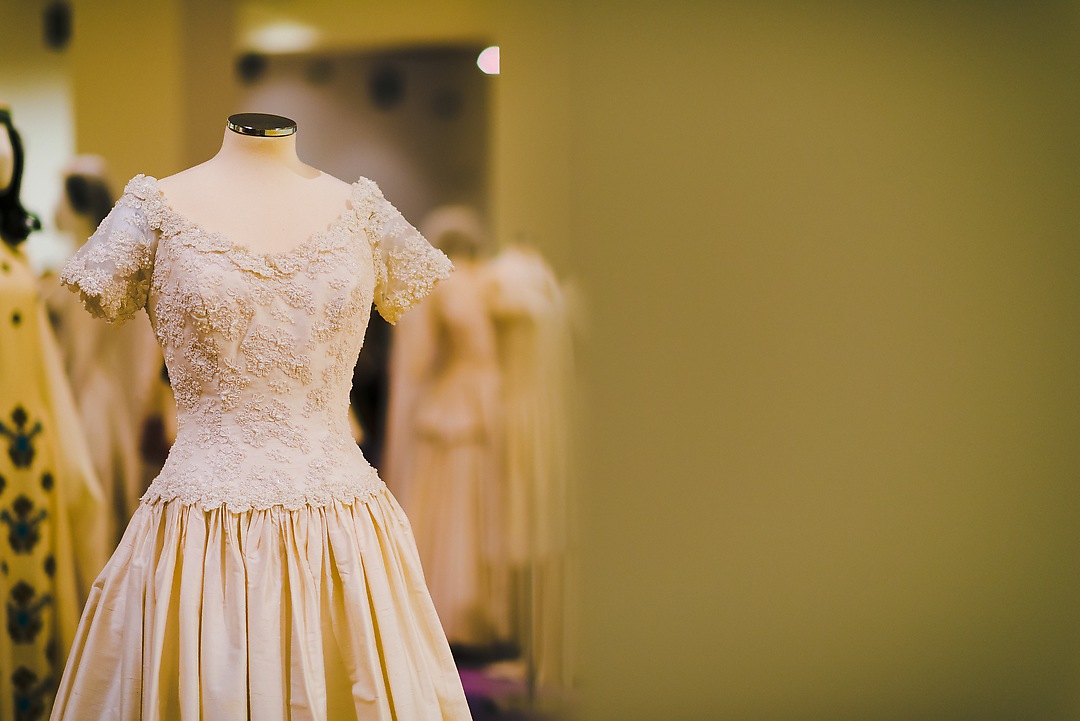 The visual language of an object such a women's garment, gives sufficient and meaningful characteristics for individual and collective identities and lights issues such as women position and body politics. Therefore, bridal dresses are especially profound and charged examples of design that allow us to explore these knotty realms.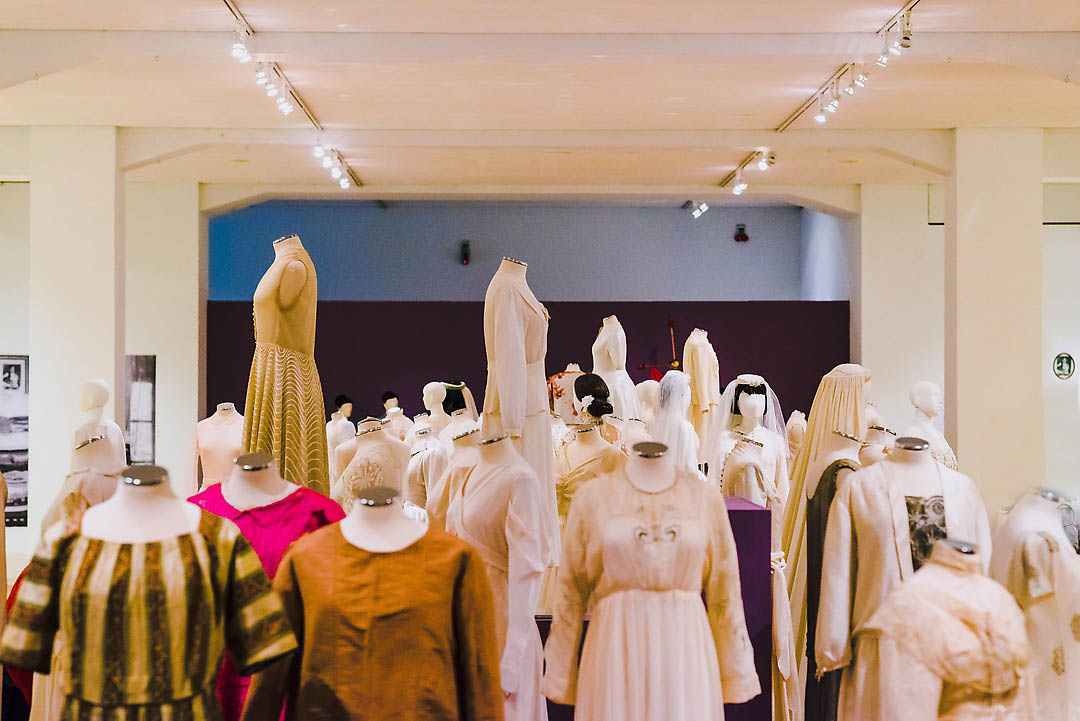 Armies of women dedicated to the social constructive dream of being brides. A dream to come true. A special day that every girl owes to dream, according to society's stereotypes, or almost every girl. Princesses for a day. And behind the dream an industry which lurks to prosper by fulfilling artificial desires to women and their role in society.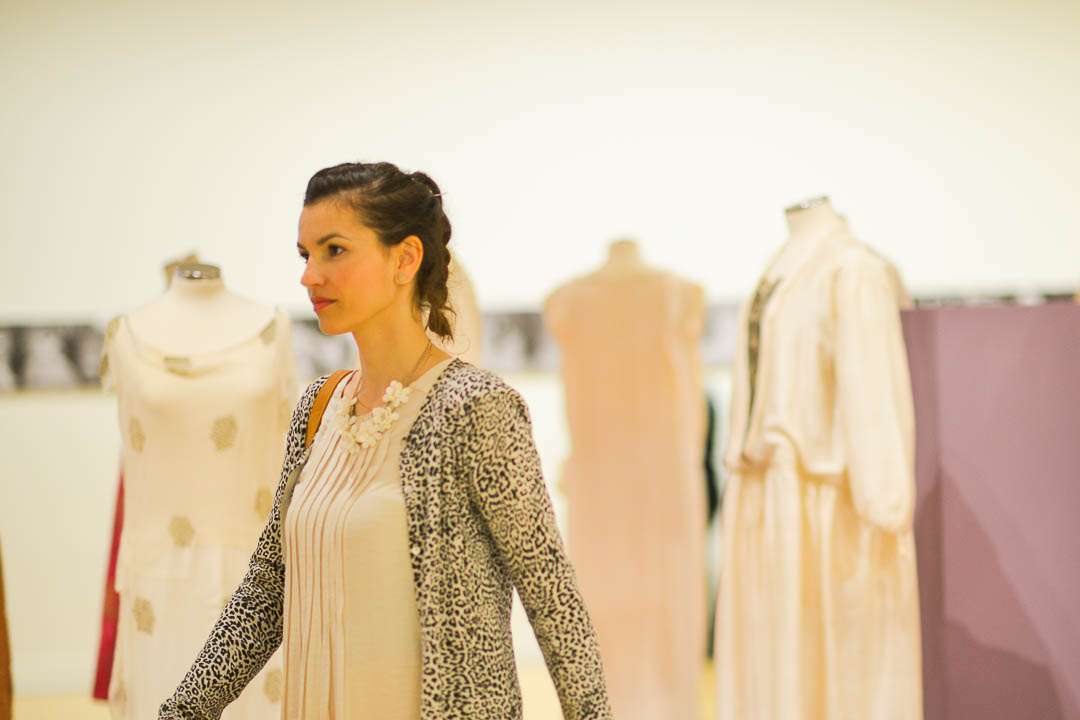 Surrounding by these excellent pieces of design, various thoughts crossed my mind. Subjective thoughts, inevitably charged  by an atomic ideology sphere.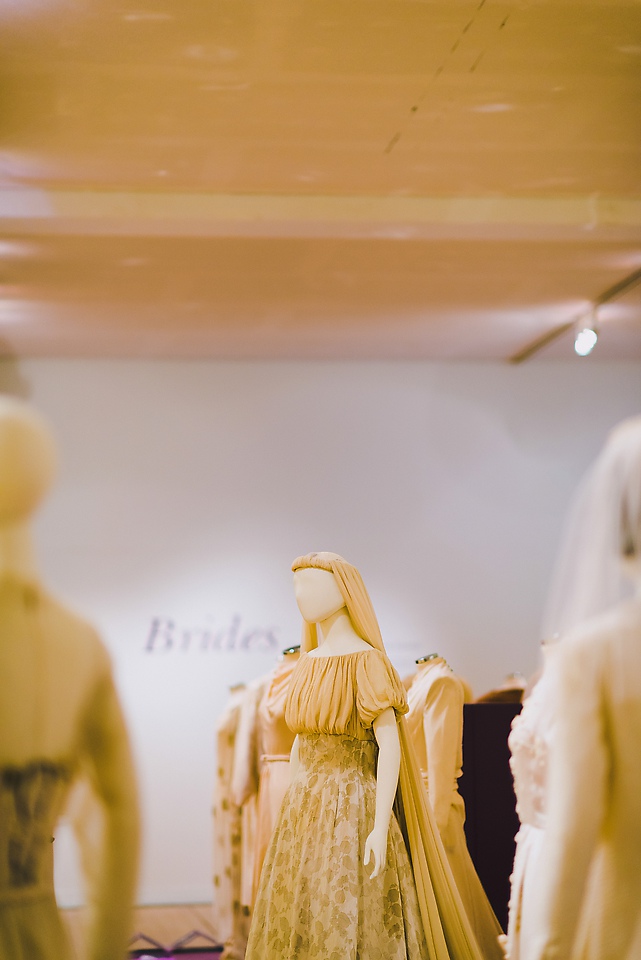 My beautiful, sweet, innocent bride…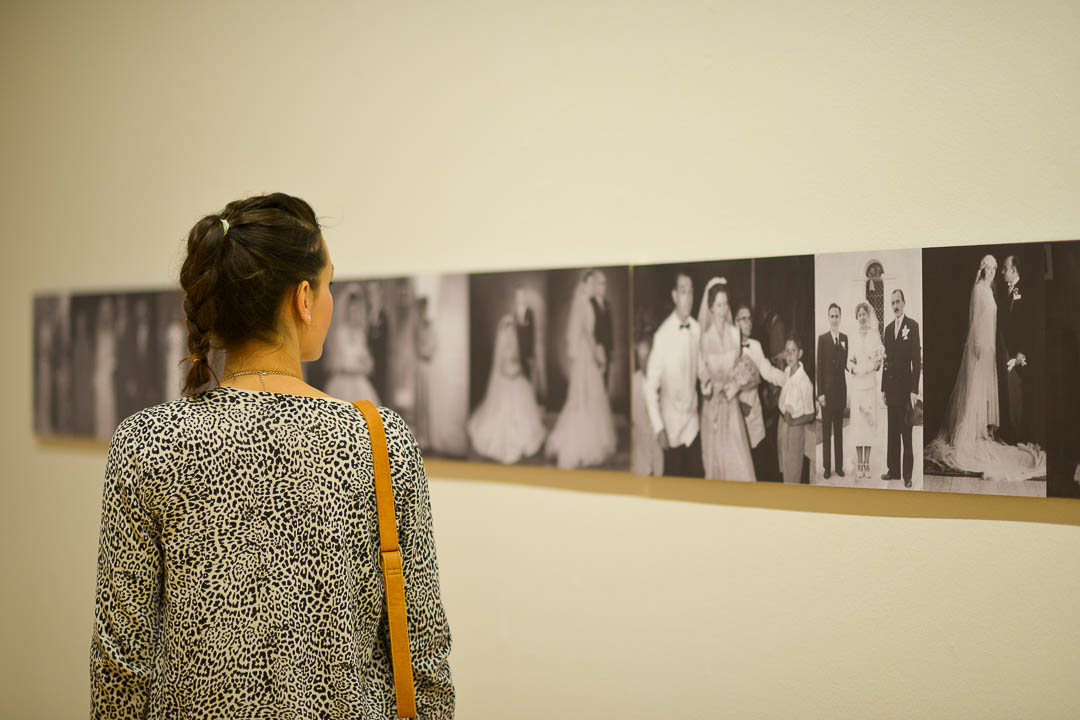 Marriage… a social contract to secure and validate your love, a piece of paper to sign for a life-time adventure. Happy faces, relatives and friends, tearful, sparkle eyes, promises and vows, forever loves. Another industry that has to thrive and go on!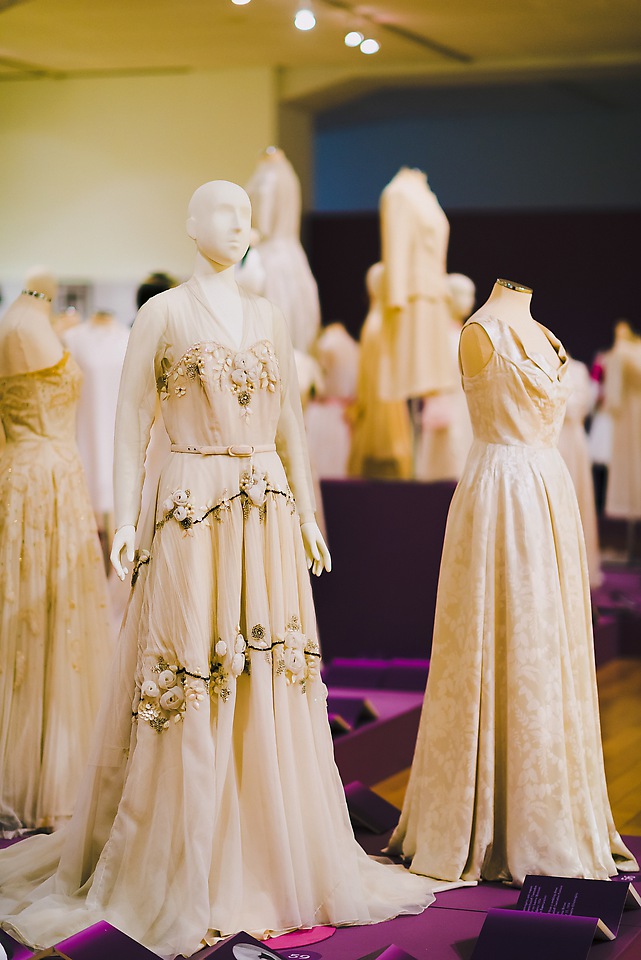 Novel visual interpretations of the items, in any exhibition, is more than welcome. Although I think the most important is the incentive that an exhibition gives you to generate your own provocative questions for further approaches and personal reflections. A more aware stance as a thinking person to be able to recognize, interpret and signalize the alternative aspects.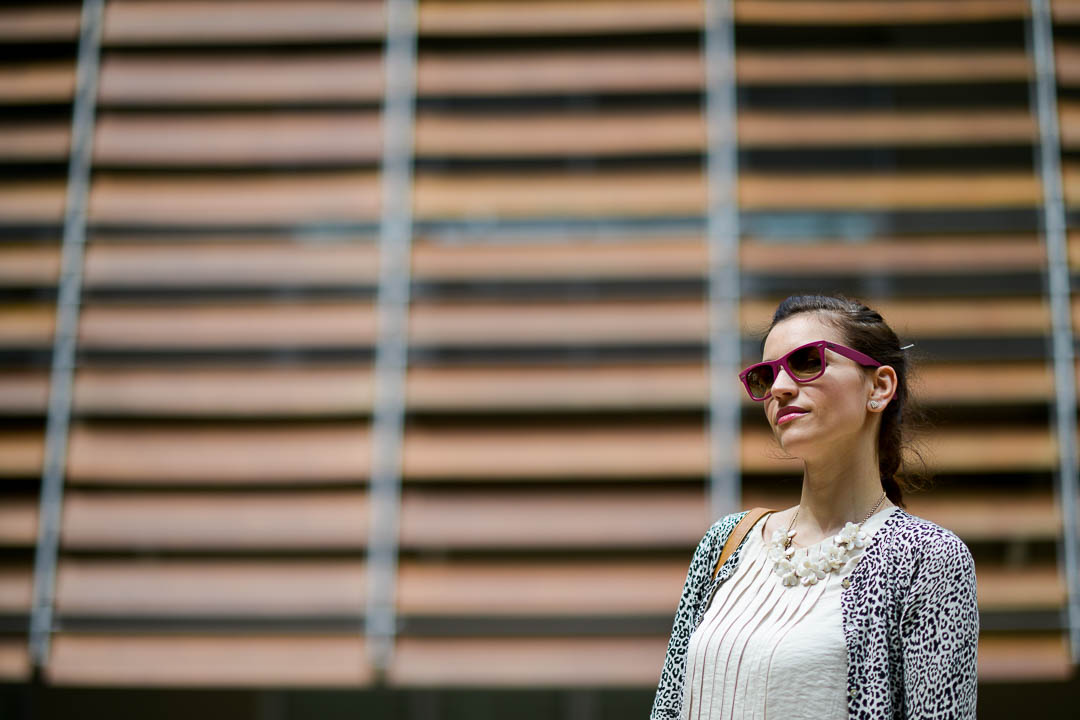 Once upon a time there was a princess…. Once upon a time there was a prince….. and they lived happily ever after! But nonetheless still missing the fairy tale with the later on story…  What really happened to Cinderella after all? After her marriage to the prince?
And this is another story….
Once upon a time….
The story is yours!
Exhibition: Brides. Tradition and fashion in Greece
Museum: Benaki (Peiraios 138)
Thoughts: Latrakia
*Photo credits: Dimitris Tsiapas
*You can see the original post with more photos here