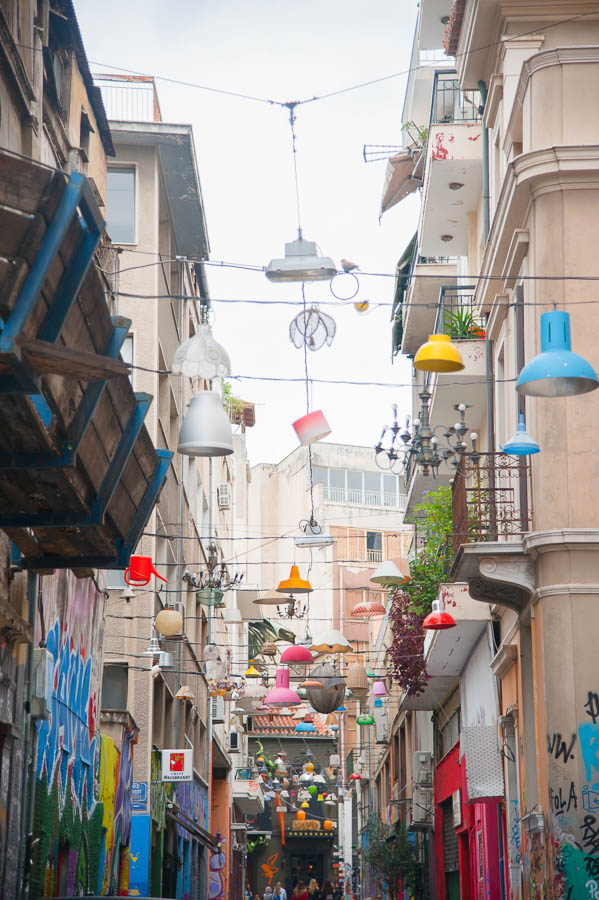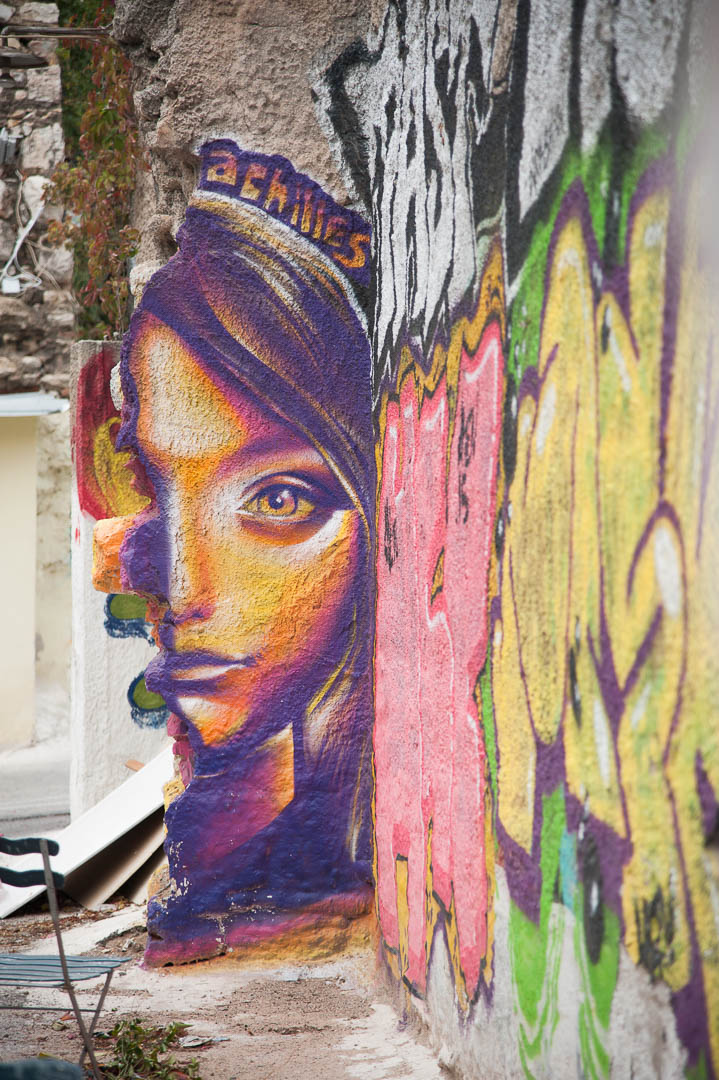 Strolling around in Athens
You choose to embellish the ugly spots of the city.
You invest your time, your energy and your creativity to me… The citizen, the unknown, the wanderer. This is the way I feel.
Beyond the glamorous galleries, the famous museums, the widely publicized  exhibitions and far away from patrons and sponsors, you insist to communicate your art through the streets. Your canvas are fragments of cityscapes.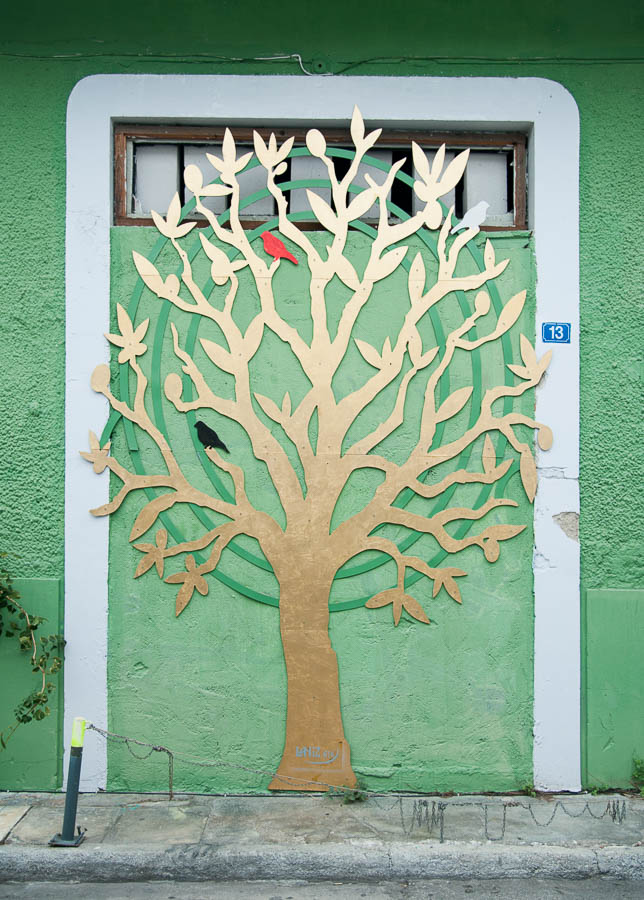 Blooming in the Athenian streets
You transform the meaningless, you find ingenious and imaginative ways to comment on the urban space.
You beautify my strolling around the center-city.
You make me smile or on the contrary to consider.
You make art there, where others see walls and ruins.
You turn the idea into action and that makes all the difference.
You give life and soul to the intangible.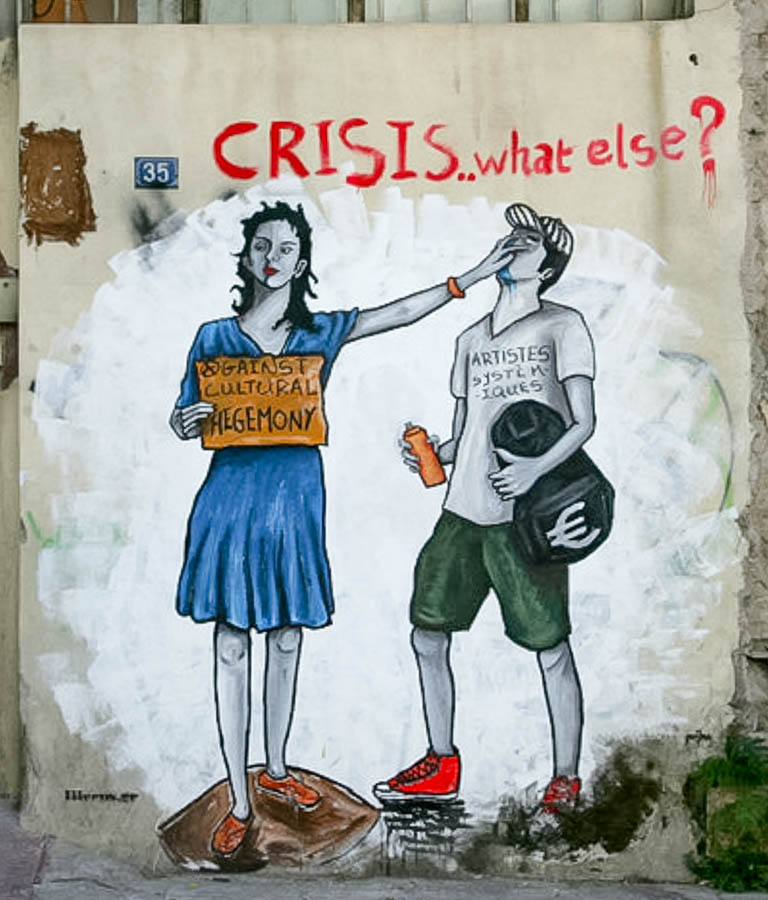 Somewhere lost in Athens
You interpret the social context and remind me to be human in a world that is being changed at light speed and does not allow us to realize and sense the deeper meanings of those changes.
Is it a fulfillment for you? Is it your trademark to the society?
Are you feeling alone in this mad world?
Is it your effort to hush your inner demons? Does it liberate you?
Is it your need to leave your unique way of thinking, to yell for your existence?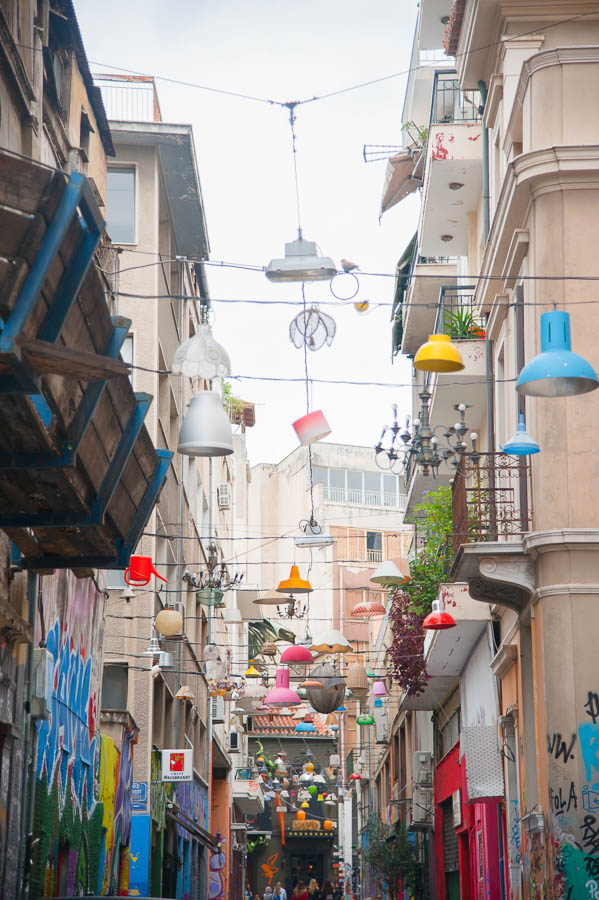 Under your lights. Installation someplace in the city center
I witness your art trails. Your vision is a window for meditation.
I wonder which is your daily routine?
Who really are you unknown artist?
I am here to eavesdrop your silent scream imprinted in your art trails.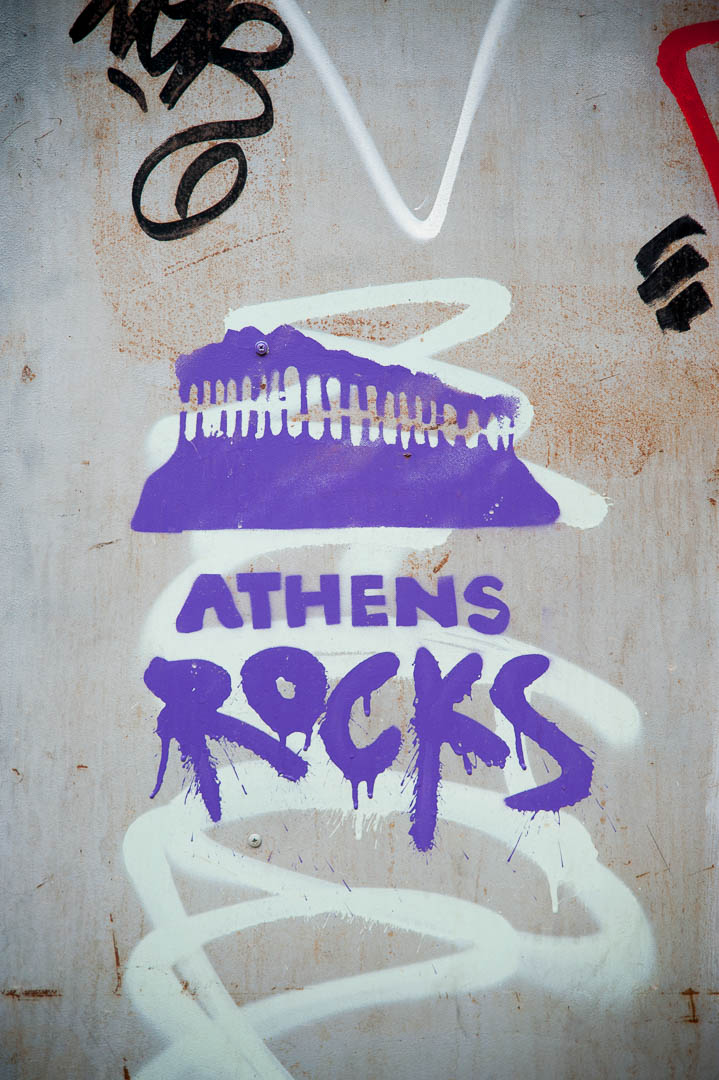 Do you rock?
At the end of the day you leave your valuable artworks to the noise of the city, to the rain of the sky, to the harshness of the wind, to the negligence of the less observed eye, to the malevolent eye who will call it vandalism and crime, to the silence that falls like a veil every night in a city that never stops moving.