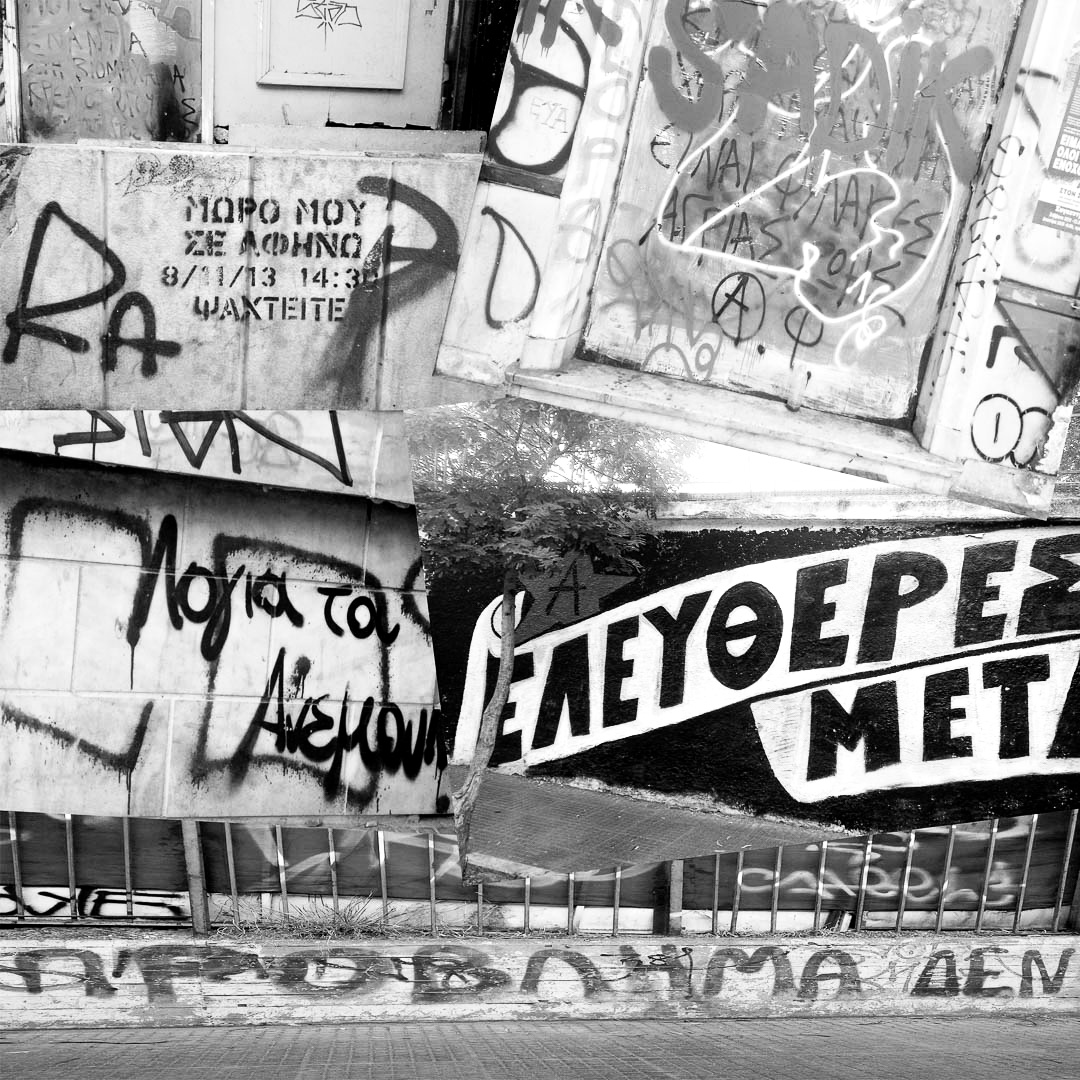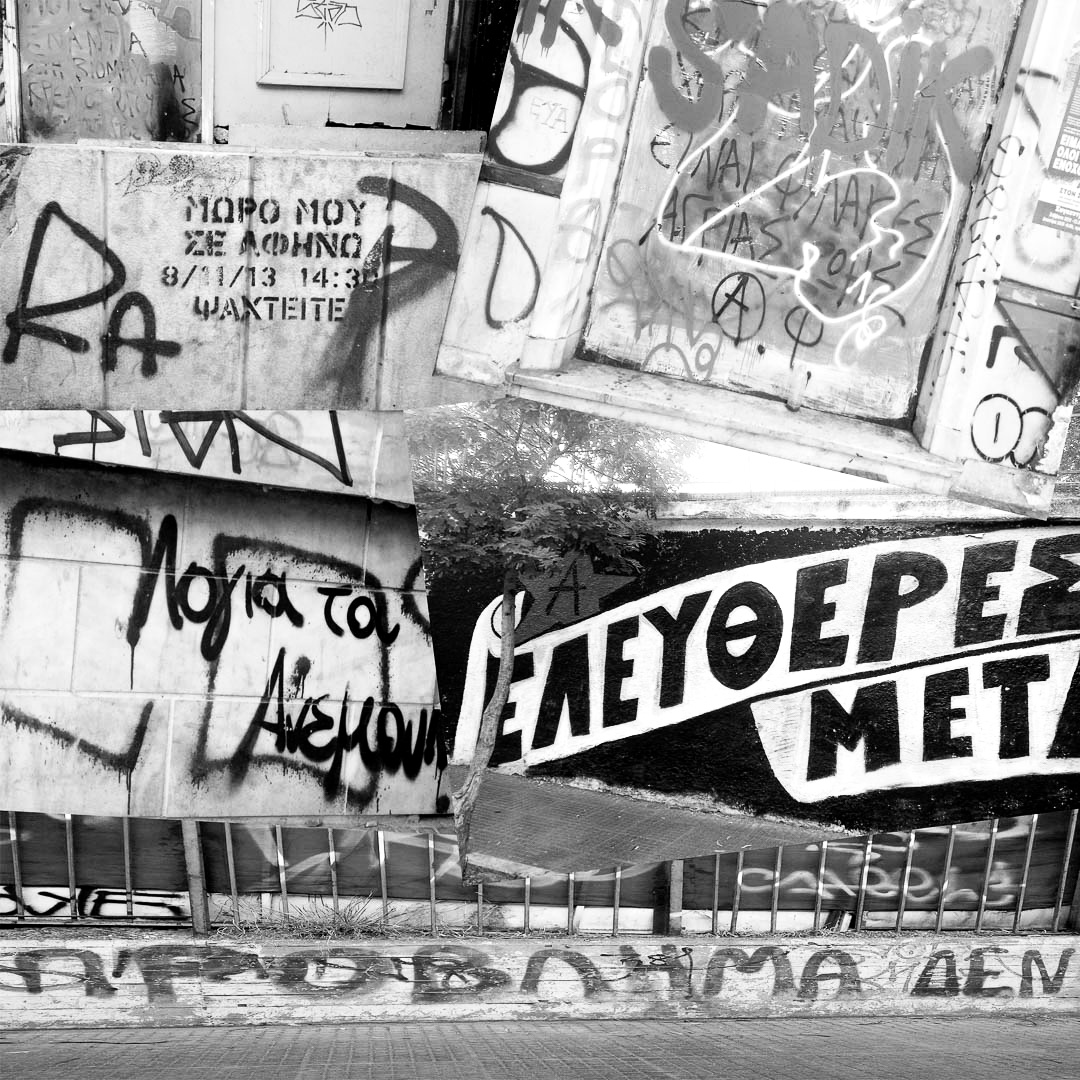 From a strolling around Mavrommateon, a road at the center of Athens
–Roger…
-Words in the wind your promises…
-I have found you never and nowhere…
-And the moments with you, were prisons of wild life…
-That's the reason baby I am leaving you…
-Problem… none…
– Free our souls afterwards…
* Have you ever noticed the  messages on the walls? Written other times from angry revolutionary people,  other times from in love people, in despair.
In one or another way they have something to say, something to underline, either pretentious, either spontaneous, either by heart.
Spoken walls, with stories to narrate…
Some of these messages mixed up and a sketch made out, by automatic writing.
Concept: Latrakia
Photo credits: Latrakia